Witsbits
Cloud Computing
☁️

A cloud management platform

Witsbits develops a cloud management solution that allows for managing servers and virtual machines through a web application. The virtual infrastructure platform requires zero-configuration and zero-installation.
❤️

An easy to use web interface

Witsbits came to Dynopia to take the lead on designing and developing the web interface of the product, which will allow clients to manage their servers without ever leaving their browsers. Our work included a complete redesign of the user interface. We've utilized bleeding edge frontend technologies to improve the usability and intuitiveness of the interface. A crucial part of our work with Witsbits was the development of a robust solution for pushing real-time updates to the web application, to further improve the user experience of the web application.
🇺🇸

A venture-backed startup

Witsbits is a seed-funded startup based in San Francisco, backed by well-known VC firms, such as BootstrapLabs. Witsbits was acquired by ClearCenter in 2015.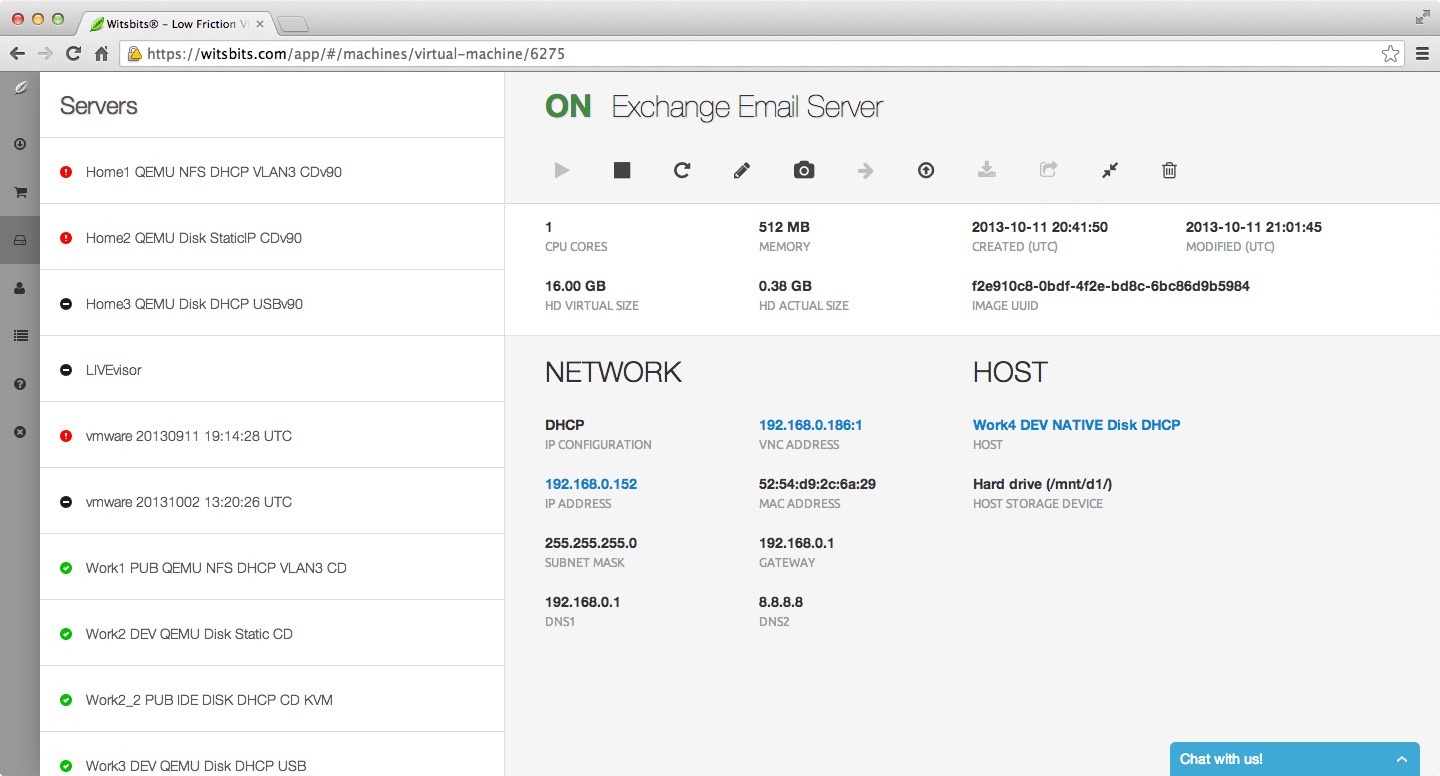 I've worked with Panagiotis for a year. He's a strong developer and UI designer who produce structured high quality code and beautiful output. He's creative and curious, it's a pleasure to work with him and I'd love to bring him on to any new projects in the future.
Mikael Lirbank
CEO - Witsbits